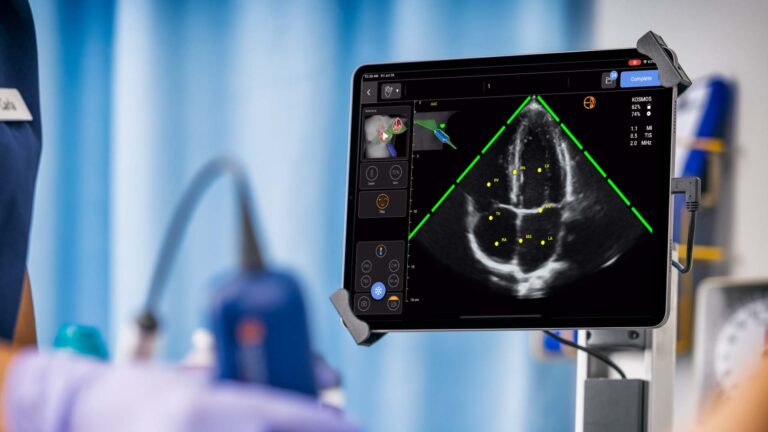 ELEVATING
POINT-OF-CARE ULTRASOUND
AI-ENHANCED, PORTABLE & ACCESSIBLE
Revolutionize patient care with a portable device that places cart-based performance and AI-enhanced guidance at your fingertips. It's time for ultrasound to do more for your patients, more easily.
REPLACE YOUR POCUS CART FOR LESS THAN $20K
Experience Kosmos Plus and unleash advanced POCUS capabilities at a fraction of the cost. With everything included — cutting-edge AI, and all the advanced imaging and Doppler capabilities equivalent to your cart systems, transducers, a 12.9-inch iPad Pro® and medical-grade stand — everything you need to replace or add to your existing systems.
UNPRECEDENTED CAPABILITY FOR POINT-OF-CARE
Leveraging cutting-edge deep learning algorithms to transform the way clinicians assess heart, lungs, and abdomen in minutes.
CARDIAC & ABDOMINAL IMAGING
The Torso-One probe, proven equivalent in quality, performance and features to high0end cart systems, is specially optimized to provide exceptional whole-torso imaging across heart, lung, and abdominal applications.
MSK, VASCULAR, NERVE, GUIDANCE & LUNG IMAGING
The Lexsa probe is specially optimized to provide exceptional linear array imaging for MSK, Vascular, Nerve, Guidance and Lung applications.
At EchoNous, our mission is to redefine the world of POCUS ultrasound.
You need a powerful system that offers portability and performance. Your patients need you to lead them toward the most effective — and most informed — care possible. We're bringing premium ultrasound technology together with industry-leading AI to transform Point-of-Care ultrasound and make results more accessible for providers and patients alike.
Clinical Ultrasound Benchmarking
Improving cardiology practice across settings, enhancing patient care cost-effectively.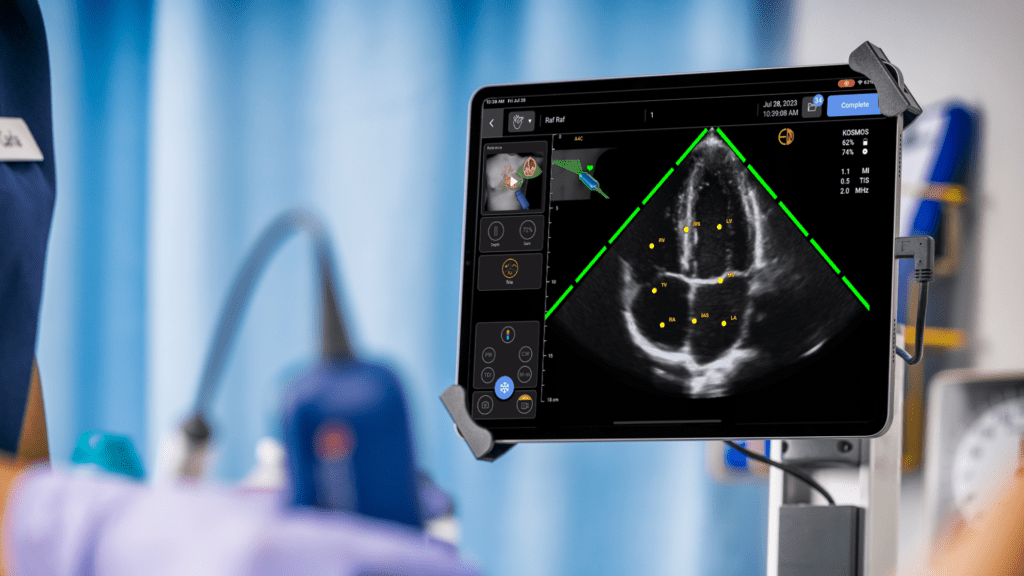 Kosmos leverages proprietary deep learning algorithms to help novice users learn ultrasound quicker and to streamline workflows for experts.
With our software and strategic partnerships, Kosmos addresses Point-of-Care ultrasound challenges comprehensively.
Full Kosmos capabilities are available on compatible Apple iOS and Android devices as well as our proprietary Bridge platform
UNPARALLELED POCUS PERFORMANCE WITH INDUSTRY-LEADING AI
Discover how Kosmos and EchoNous products can improve patient outcomes, provide critical information and insights, and streamline care.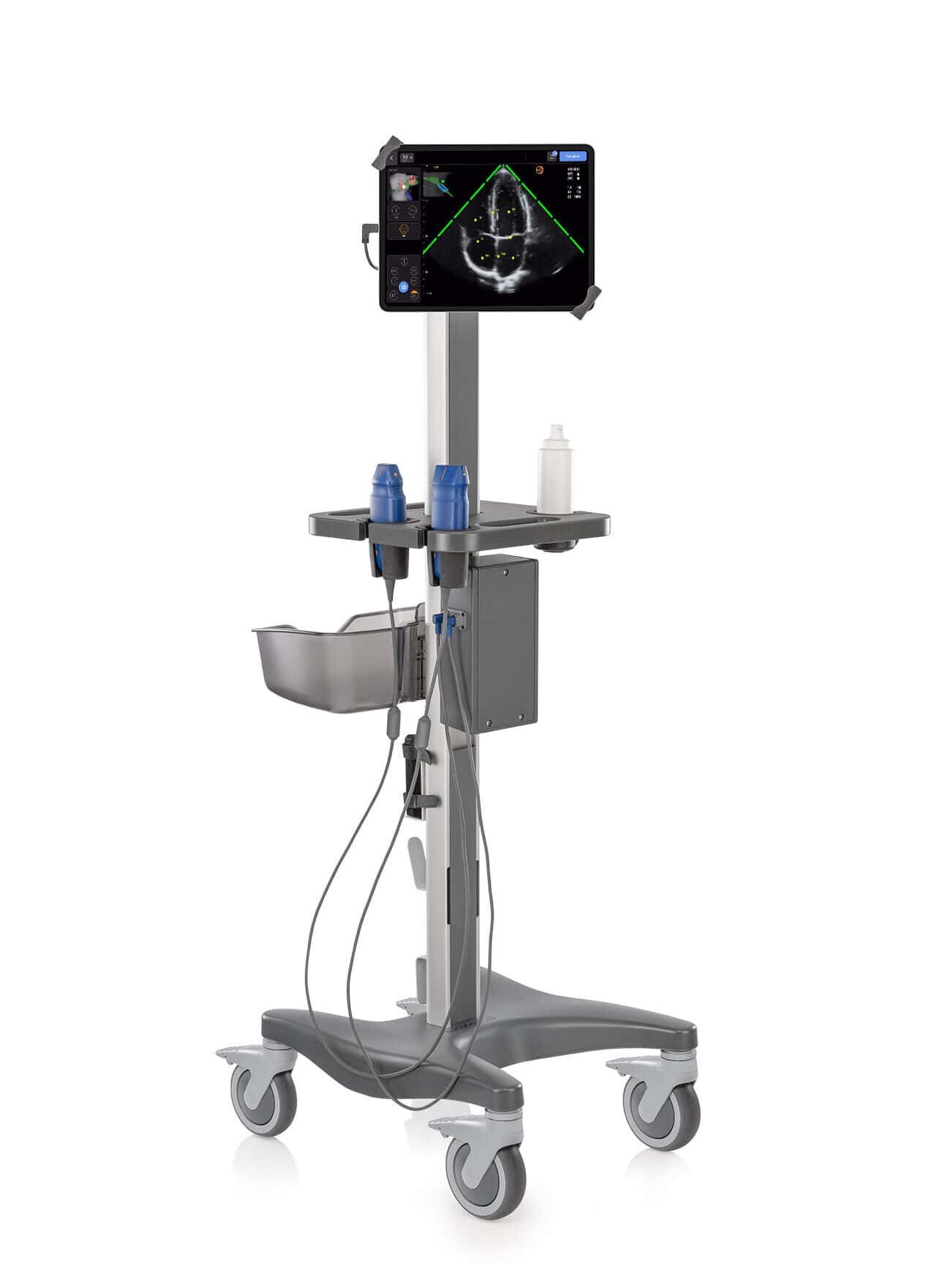 Kosmos Plus
Fully featured POCUS configuration with everything included— medical-grade stand, transducers, cutting-edge AI, advanced Doppler features, and a 12.9-inch iPad Pro® — best price performance system on the market for less than $20k
Kosmos Portable Ultrasound
Cart benchmarked, AI-automated ultrasound in a ultraportable device. The only ultraportable handheld with Tissue Doppler Imaging, Continuous Wave and Pulsed Wave Doppler
Kosmos AI Portfolio
Evolving AI platform based on novel, deep learning techniques to solve everyday problems in healthcare
Kosmos Software Solutions
Our workflow solution software and strategic partnerships

EchoNous Bladder
A highly reliable, all-electronic, non-mechanical bladder tool designed to improve durability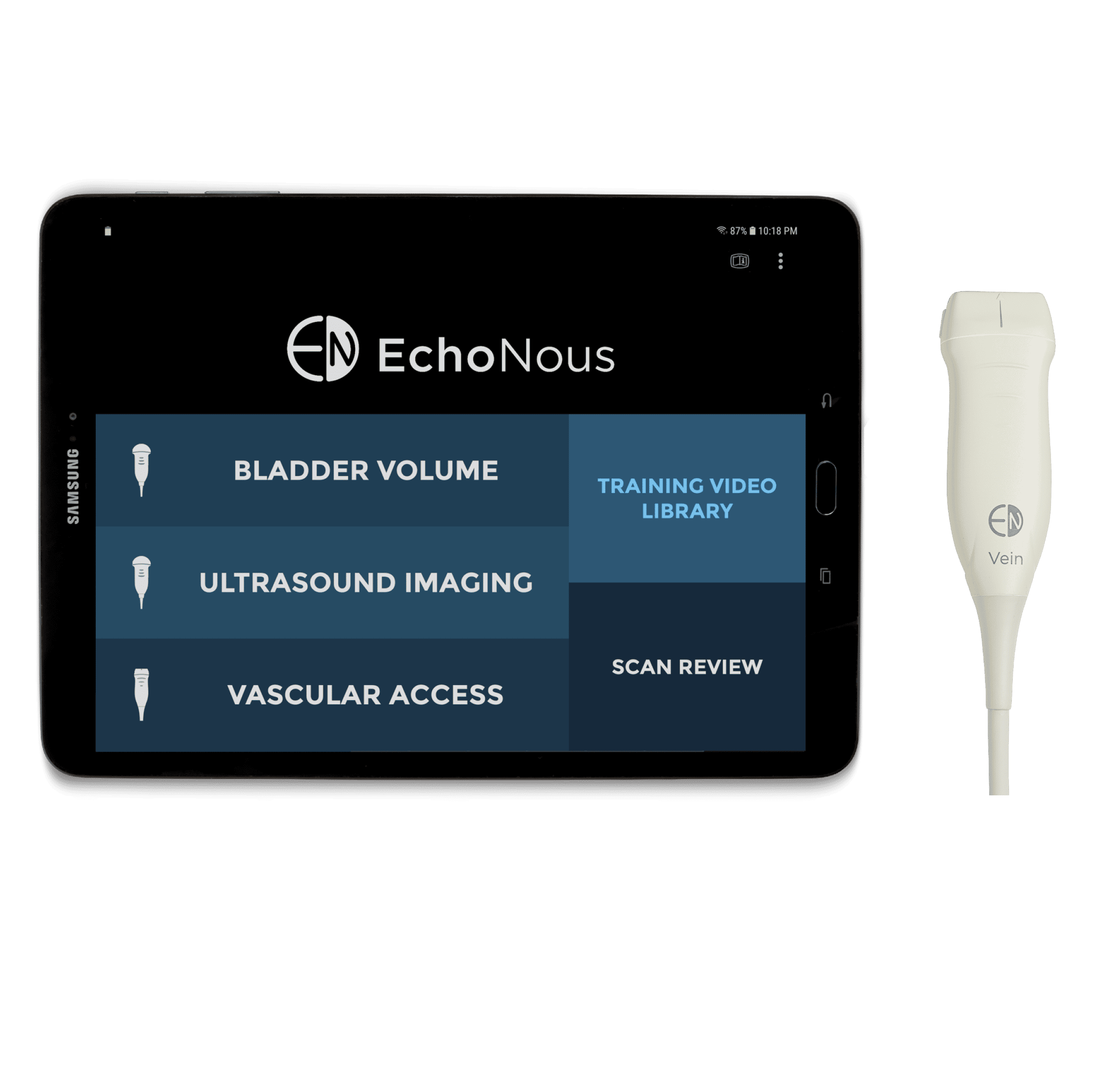 EchoNous Vein
Ultrasound guidance designed for pheripheral IV placement
NEWS & BLOG | DR. GREGORIO ROMERO GONZALEZ
"Kosmos allows AI to support the clinician to obtain great needs for the correct clinical integration, one of the main objectives of the point of care sonogapher."
"When you have the chance to bring cutting-edge ultrasound into this environment it can be game changing."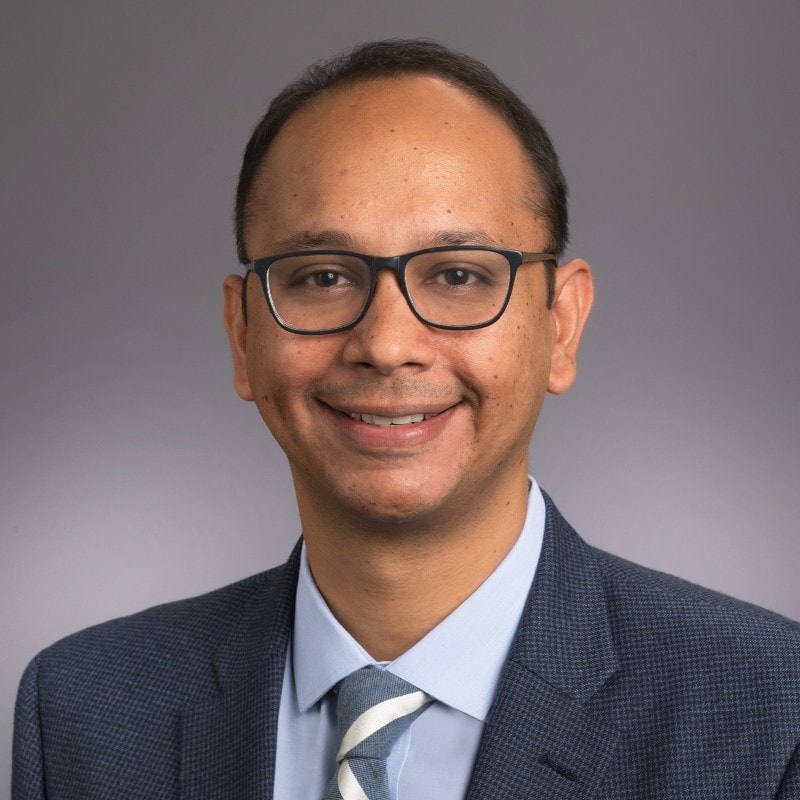 NEWS & BLOG | DR. MANPREET S. MALIK
"I was impressed with the portability, versatility and reliability of the device in both clinical and teaching environments."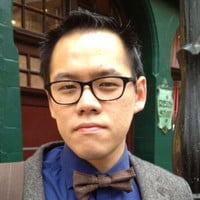 NEWS & BLOG | DR. ADRIAN WONG
"[With Kosmos] the feedback is immediate, so you don't have to go away and reflect or get a mentor to critique your scan. The software can provide feedback to you in real-time."
NEWS & BLOG | DR. ANDRE KUMAR
"Technology like this can have an enormous impact on healthcare by boosting expertise and helping to enhance the skills we need."
NEWS & BLOG | DR. PETER FITZGERALD
"Picture this scenario: in my living room, my 21-year-old daughter conducted my echocardiogram using AI and the [Kosmos] POCUS device, which took just 9 minutes. Consider the revolutionary impact on diagnosis, potential management, and our perception of healthcare."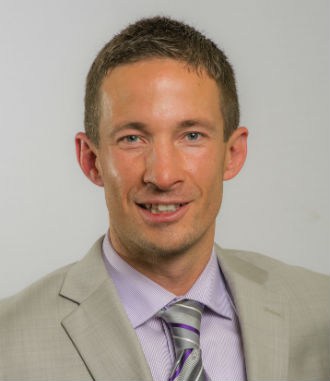 NEWS & BLOG | DR. MARK FAVOT
"In the ED, 90% of our POCUS exams are abdominal, lung, cardiac or guided vascular access procedures…Not only can the Kosmos transducers and features easily satisfy those needs, but the AI on the system provides additional assistance for novice users and helps improve our efficiency when it comes to quickly calculating an ejection fraction"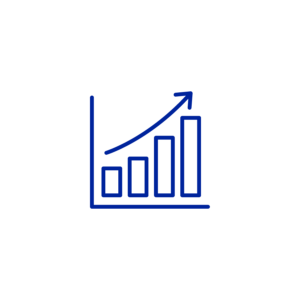 Image quality benchmarked against cart-based systems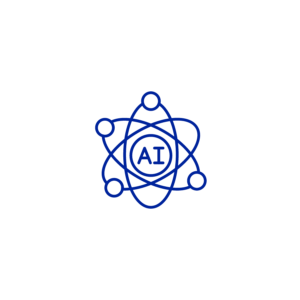 Evolving AI platform based on novel & deep learning techniques
The only handheld offering PW, CW, TDI, Color, CPD capabilities and more
Added confidence with the assistance of Us2.ai, 19 Labs, and Kosmos UP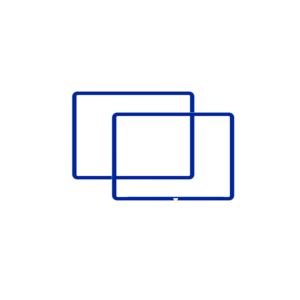 Compatible with off with Kosmos proprietary display, or select Apple iOS and Android tablets
Industry-leading 5-year warranty with no fine print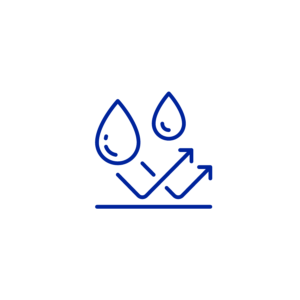 Drop tested, water and dust proof IP67 rated for the rigors of point-of-care
Gold-standard PZT and custom-built ASIC chip
We manufacture Kosmos in the United States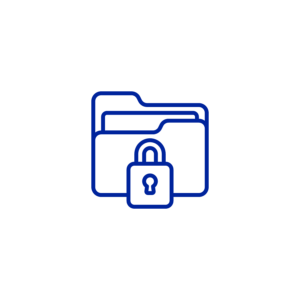 HIPAA and SOC2 compliant for data protection and privacy 
How is AI transforming POCUS? What's ahead for providers and patients in ultrasound technology? We're here to answer these questions — with our in-depth resources.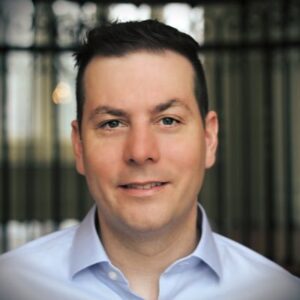 Dr. Benjamin Hibbert Democratizing Ultrasound: Dr. Benjamin Hibbert's Vision for AI-Assisted POCUS Accessibility At EchoNous, we recently had the opportunity to sit down with Dr. Benjamin Hibbert, who envisions democratizing ultrasound through the integration of artificial intelligence (AI). Through his examination of the capabilities of the EchoNous Kosmos device and
Read More »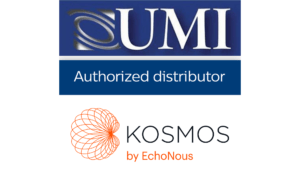 EchoNous and United Medical Instruments (UMI) Join Forces to Accelerate Kosmos Growth in the USA REDMOND, Wash., November 27, 2023 – EchoNous, a trailblazer in AI-enabled point-of-care ultrasound (POCUS) technology, is excited to announce a strategic partnership with United Medical Instruments (UMI), a leading ultrasound equipment provider with over two
Read More »
Transforming Cardiology with Point-of-Care Ultrasound: A Conversation with Dr. Peter Fitzgerald Luke Baldwin, VP of Global Marketing at EchoNous, had the privilege of sitting down with Dr. Peter Fitzgerald, MD, PhD, a renowned interventional cardiologist and a leader in healthcare technology. In this informative conversation, we dig into the fascinating
Read More »
When you're ready to take the next step on AI-enabled Point-of-Care ultrasound, we're here to help. You can reach us directly via the form below