Ultrasound guidance designed for peripheral IV placement
Locate and Assess
Quickly acquire clear images of veins at depths from 1 to 5 centimeters and assess the diameter to identify the proper catheter length and gauge size.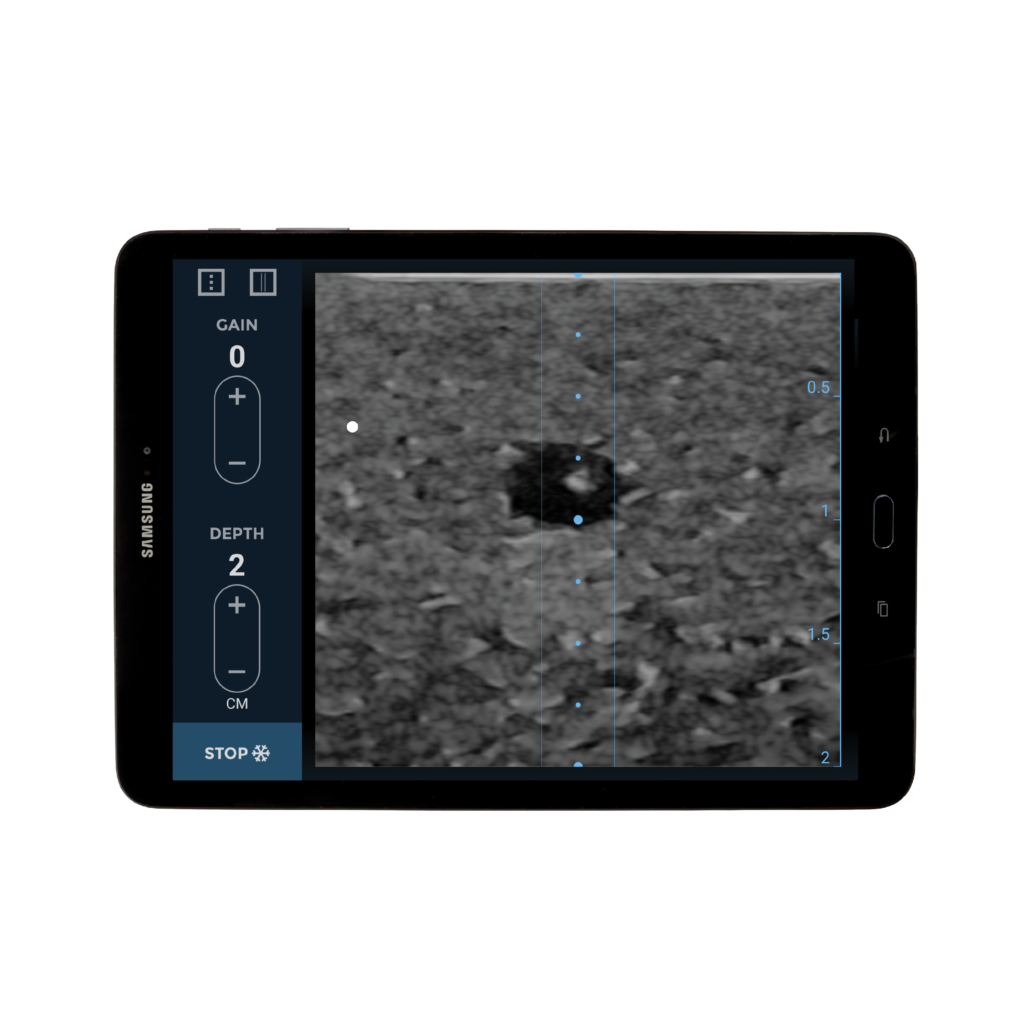 Real-time Guidance
Utilize on-screen tools such as the depth markers or ruler to help guide the needle into the vessel.
Optimized Presets
Find and evaluate veins in both pediatric and adult patients through optimized gain and depth presets.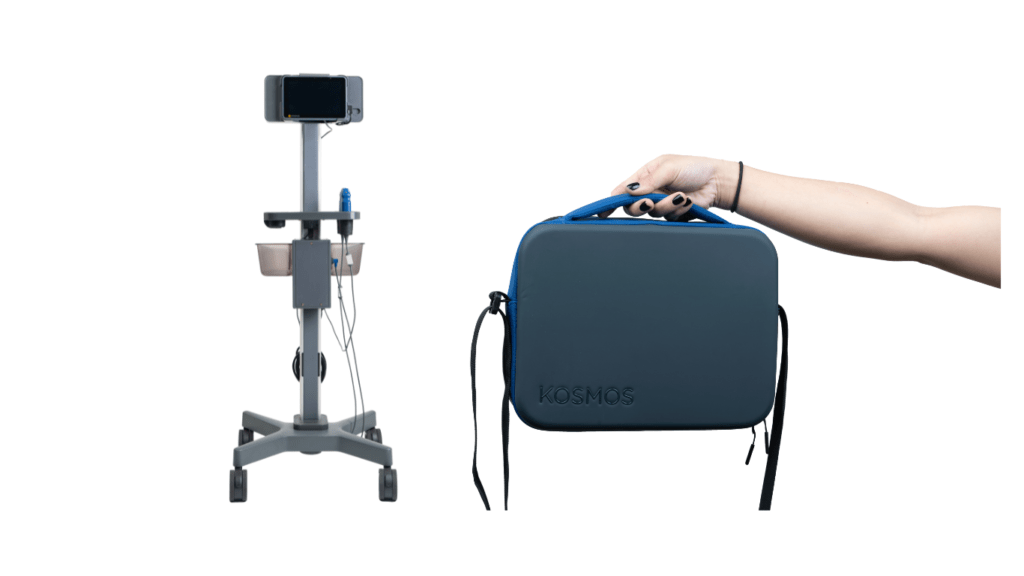 Portable
Either roll EchoNous Vein on the AI Station or carry it by hand in the new EchoNous Carrying Case.
Effortless Warranty
The industry's lowest cost of ownership, including a 5-year product warranty ensures the highest value for healthcare systems.